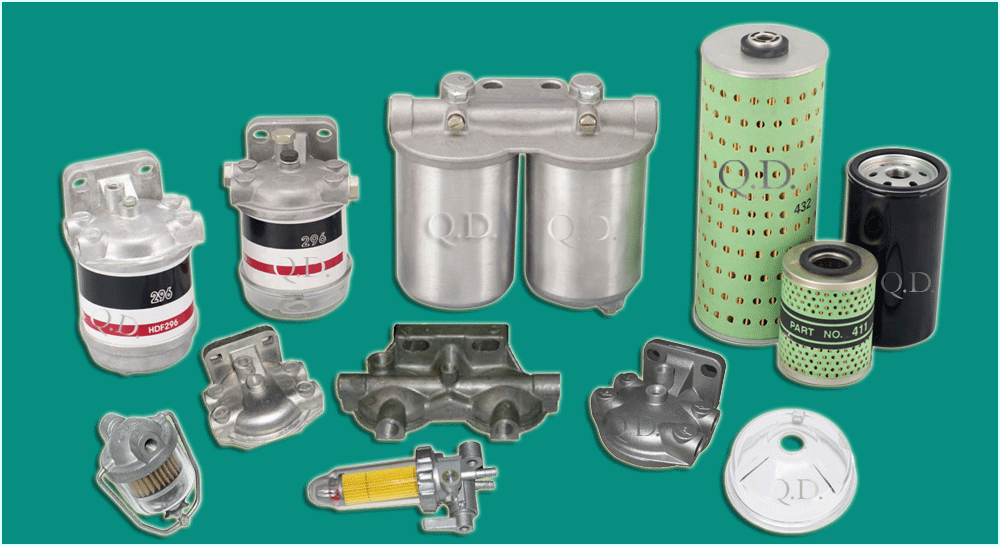 We are one of the leading manufacturers and exporters of all kind Automotive Filter and Filter housings
FILTER HOUSINGS:- Filter housings in Stainless Steel, Carbon Steel, Cast Iron, Pressure swiss replica watches Die Casted Aluminium housings etc. for Liquid Filtration, Gas Filtration, Hydraulic and Pneumatic applications, Air Filters, Filter Paper, Filter Bag, Filter Media, Filter Pad etc.
FUEL FILTER, OIL FILTER AND AIR FILTER :- Filter Elements, Dryers, Filter Housing and Filter Catridge Paper Filter, Bag Filter, Form Filter, Diesel Engine Filters (Air Filter, Oil Filter replica watches and Fuel Filter), Automobile Filters, Compressor Filters, Air Oil Separators

We have been serving many OE Manufacturers and leading manufacturing companies.

We keep international design standard (ASME) in filtration housing, we have wide range of housings. We makes single cartridge filters and multiple cartridge filter housing upto 40 nos. cartridges.

We are regularly exporting to US and European Countries.